GA LA CAR Beauty & Styles Workshops

GA LA CAR Cosmetics

Beauty Made Simple for a Simply Beautiful You!

Day, Evening, Business, Religious, Bridal and Prom

Mission: To provide training that can empower and expand your financial options for success...

Highly Qualified Instructors:
We believe a good education. We have designed an extensive makeup lessons to meet a wide range of experience levels.

This makeup lessons builds a strong foundation in the basic techniques of beauty makeup artistry. Short lectures, hands on and live demonstrations are followed by guided practice emphasizing the individual elements of makeup application, important factors to learn before taking any of our more advanced workshops. This course is recommended for beginners. This workshops begins your future in endless possibilities the word of Professional Makeup has to offer. You'll leave our workshop with a personalized face chart designed with your look, so you'll be able to recreate your look perfectly at home. Also, you'll receive 10% off products with your lesson.

The makeup lessons are limited to 10 students. Due to the small class size and popularity this class fills up fast. Take only the first half bridal course or the full hour class for two full impactful days of bridal beauty training.

The Essential Principles of Make-up Lessons Step by step application of $100.
Sanitation & The Tools of the Trade
The benefits
Learn the different types of makeup
Multi-Cultural Makeup
How to choose colors
Help or Hindrance
Skin Preparation - Skin Care & Primers
Foundation - Matching Shades
Translucent Powder
Eye shadows
Eye Liner
Mascara
Blusher
Lip Liner
Lipstick
Corrective Makeup Techniques $75.
Workshop
The Essential Principles of Corrective Techniques, Reshaping with Highlighting & Contouring Makeup Lessons
Facial Geometry & Corrective Techniques
Problematic Lip Shapes & Correction
"Disappear" flaws. (blemishes, scars, age spots, discoloration)
Conceal dark circles under your eyes
Make your face look slimmer
Corrective Technique on Different Eye Types
Mature Makeup
Brow Shaping & Design
Beautiful Bridal Makeup Workshop $100.
Bridal Makeup
Bridal Consultations bridal contract
Reshaping with Highlighting & Contouring
Photography Makeup Theory
Color Choices
Materials needed for training workshops
Makeup Wedges
Makeup Brushes
Tissues
Makeup or Styling Capes
Hair Clips
Q-Tips
We require a $75.00 non-refundable deposit to register for this course. The balance of the course fee is due no later than 2 (Two) days prior to the scheduled class date. If you for any reason need to reschedule this class, arrangement must be made within 24 (Twenty -Four) hours of scheduled class in order to receive a credit; otherwise, your deposit will be forfeited. *Investment(s) includes workshop, registration, application processing and student's certificate of completion. Classes are held in Arlington.
Credits can not be traded for cash and are good for one year only. Registrations are non- transferable and cannot be confirmed until we have received a non- refundable deposit.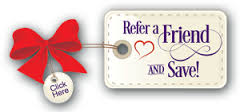 Minimum of two (2) techniques to qualify

Our makeup artist will customize a step by step hands-on application with plenty of instructions and insider tips and tricks of the trade so you can function as your own full time Makeup Artist!