GA LA CAR Beauty & Styles Workshops

Hair Braiding
Highly Qualified

Instructors

:

Mission: To provide training that can empower and expand your financial options for success...

Enhance your abilities with Continuing Education Today!
MONTHLY
SPECIALS AVAILABLE
The GA LA CAR offers hair braiding workshops to professional stylist, cosmetologist and students

with a braiding certification.



Hair braiding, twists and natural hair care are the fastest growing, and the highest paid for service in the salon industry.
The objective of the Hair Braiding Workshops is to prepare
Liscensed Hair Braiders to operate and provide professional hair braiding services
and to give you the personalized attention, support and insight to be successful.
The course covers scalp care and professional procedures for braiding introductory, basics. Students will be introduced to the various braiding techniques. The course provides training in the general skills and procedures of a natural hair braider.
Workshop Hours: 3-4 Hour Hands on Hair Braiding

Hair Braid: History

Bacteriology: Sanitation & Disinfection

Hair Braid Benefits: Promotes Growth

Hair Braid Preparation and After Care

Hair Braid Techniques: Sizes and length to achieve style

Hair Braid Pricing Techniques: Prices recommendations -time/style

1)NATURAL HAIR BRAIDING ONLY: 2-3 hours

Cornrows,

French Braids,

Single Braids and Twist

s

Workshops Individual Techniques: $125. ea

Workshop includes 2 Techniques: $240.

Adding Hair Workshop includes the 2 Techniques learned

:




EXPERIENCED STYLIST: 3-4 hours

2)Hair Braiding ADDING HAIR

Cornrows,

Goddess Braids,

French Braids,

Single Braids, Twist

s and Dreads

Workshops Individual Techniques: $150. ea

Workshop includes 2 Techniques: $290.

We give you a completion certificate when you finish your workshop.

Must be at least 16 years old to take the course
We require a $75.00 non-refundable deposit to register for this course. The balance of the course fee is due no later than 2 (Two) days prior to the scheduled class date. If you for any reason need to reschedule this class, arrangement must be made within 24 (Twenty -Four) hours of scheduled class in order to receive a credit; otherwise, your deposit will be forfeited. *Investment(s) includes workshop, registration, application processing and student's certificate of completion. Classes are held in Arlington.
Credits can not be traded for cash and are good for one year only. Registrations are non- transferable and cannot be confirmed until we have received a non- refundable deposit.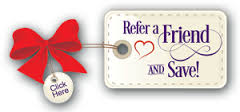 Minimum of two (2) techniques to qualify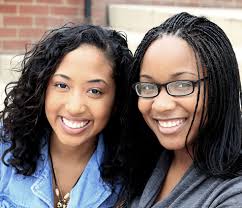 Material Needed in all training workshops:
1. Mannequin
2. Mannequin stand
3. Clips
4. Combs
5. Rubber Bands
6. Scissors
7. Synthetic - Kanekalon hair
| | | |
| --- | --- | --- |
| | | |
| Scalp Braids/Cornrolls | Twists, Kinky Twist | Box Braids, Plaita |
---
Inquiry/Consultation
/
Appointment/
Specials/
Best Price
: Call @ Tel: 904-510-9566
Mon - Fri 10am - 7pm eastern Email:

workshops@galacar.com

24/7
Saving Options

:

Refer a Friend

,

and save
Sign in Our Guest Book for Savings. *Membership